Importance of Personal Accident Insurance
Terakhir Diubah : 11:52:28 - Kamis, 20 Oktober 2022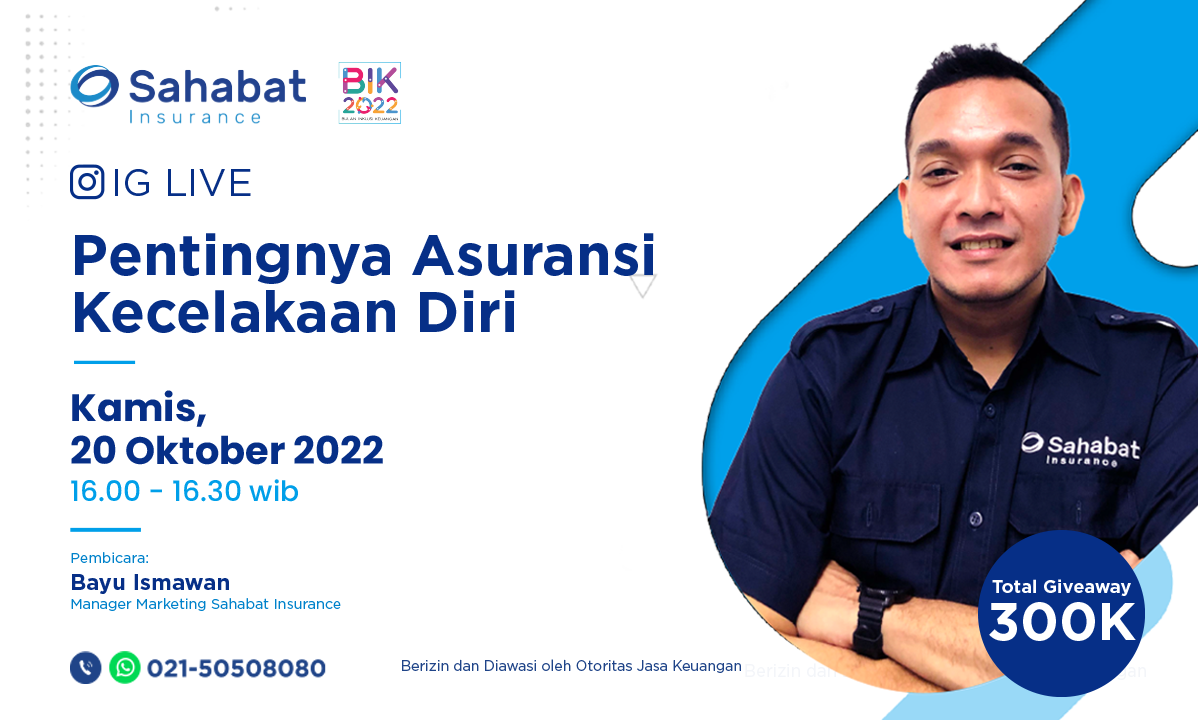 In order to support the Financial Inclusion Month with the Financial Services Authority of Indonesia, Sahabat Insurance will be live on instagram:

"Importance of Personal Accident Insurance"
Thursday, October 20, 2022
at 4 PM.

Speaker:
Bayu Ismawan
Marketing Manager of Sahabat Insurance

You could win fantastic prizes IDR 300.000 from Sahabat Insurance! Follow us on social media to stay in the know about upcoming giveaways !Giveaway period 20 - 23 October 2022.