Check Your Claim Status - Sahabat Insurance
Terakhir Diubah : 15:45:28 - Kamis, 23 Februari 2023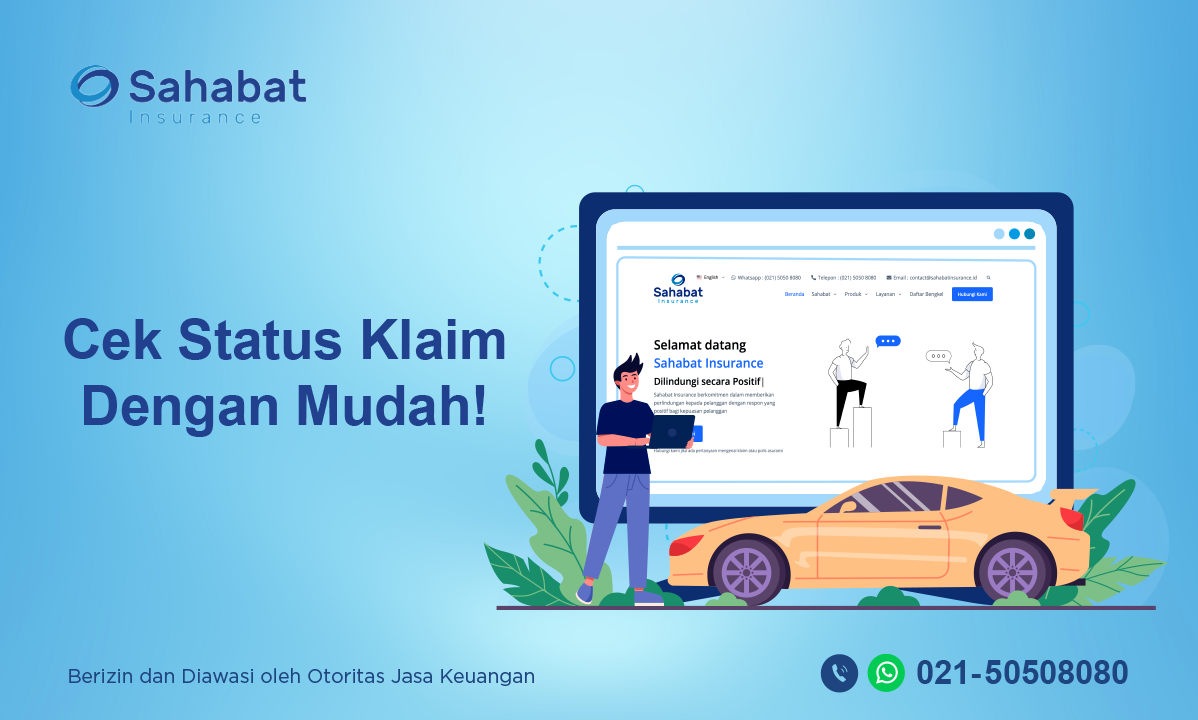 It's always a good idea to first check your claim for car insurance. The quickest way to do this is via customer services on our website.


Go to our website www.sahabatinsurance.id.
Navigate to Service.
Select Claim.
Select Check Claim Status.
To do a look-up, you will need your claim number.
Enter your claim number, select search.
Reported your claim but still have questions? You can also get in touch with us directly via call center and WhatsApp at 021-50508080 or email
[email protected]