The Benefits of Home Insurance
Terakhir Diubah : 11:14:41 - Rabu, 15 Juni 2022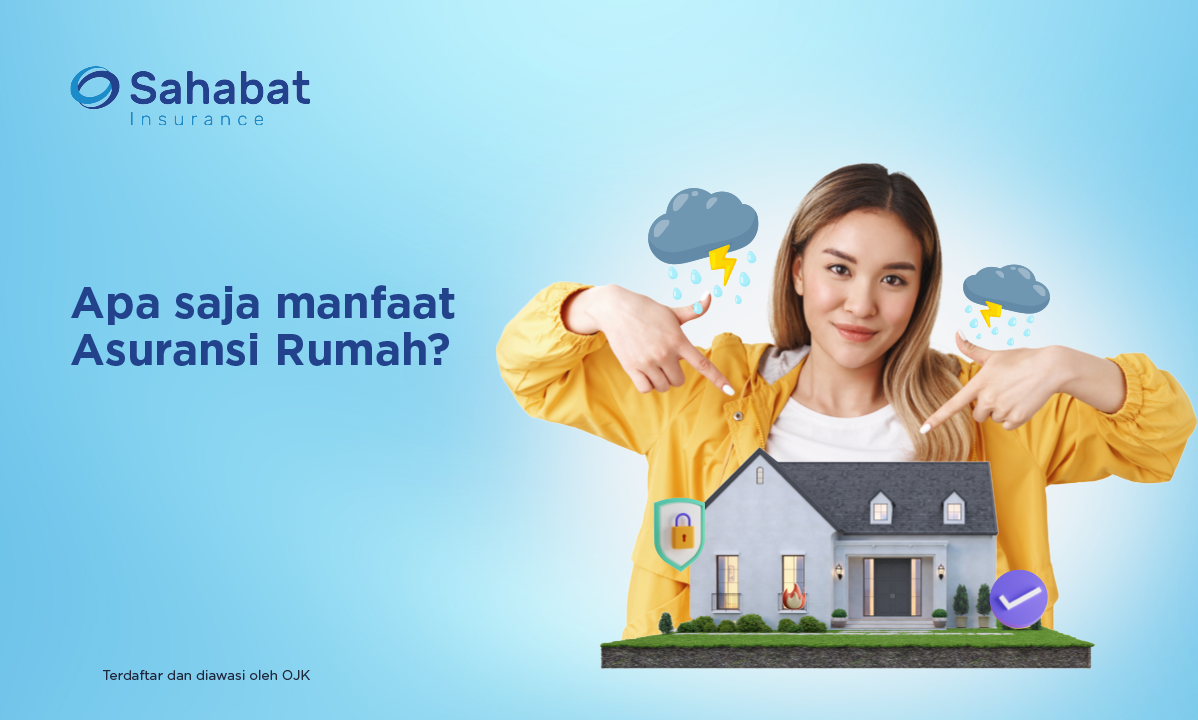 Home is we should feel secure and comfortable. Imagine if your house is on fire or lightning hits your house? Imagine the cost to repair or replace your personal belongings if they are damaged or stolen.

Home insurance protects property and its contents, such as houses, offices, shops, factories, and personal warehouses from damage and loss caused by fire, burglary, riots, floods, and earthquakes.

Home insurance provides a sense of security from risks or disasters that may occur.

Renovation costs for homes that have suffered heavy damage due to natural disasters or fires are certainly very expensive. There are many unexpected expenses when doing home repairs, from hiring a handyman, repairing the foundation to the roof of the house, and much more. Home insurance protects you from financial losses due to home repairs at no small cost.

For more information about home or property insurance you can contact us at 021-50508080 or email to [email protected].