Travel Tips: Driving Abroad
Terakhir Diubah : 11:03:07 - Senin, 19 Desember 2022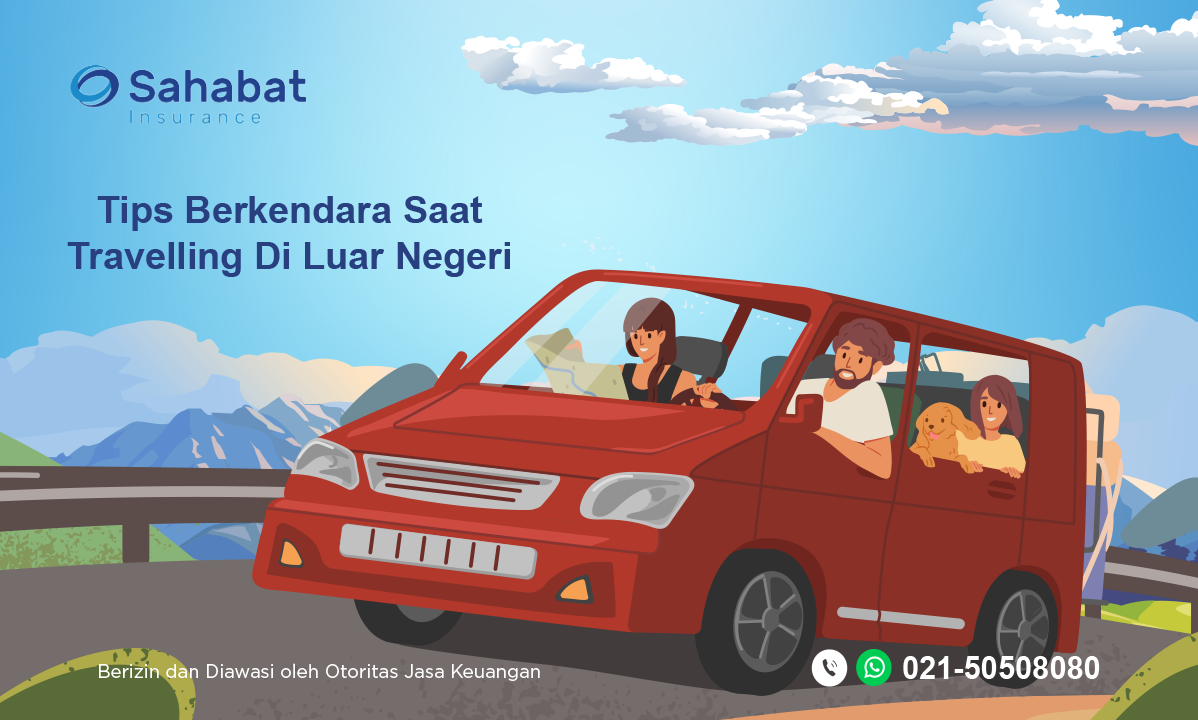 Are you planning to travel by car? Or perhaps you want to rent a car while on holiday abroad. Be aware that not all countries have the same traffic rules. Make sure you have travel insurance and a valid International Driving Permit before renting a car.

An International Driving Permit allows you to drive vehicles in foreign countries. You must always have your IDP along with your national license at all times. An International Driving Permit, often referred to as an international driving license, is a translation of a domestic driving license that allows the holder to drive a private motor vehicle in any country or jurisdiction that identify the document.
How to Apply?
You will need to provide passport, ID (KTP), original passport photo and your national driver's license, upload to korlantas polri website. To make payments, you will be referred to your own Virtual Accounts.(Source: https://siminternasional.korlantas.polri.go.id)

For more info about Sahabat Insurance Travel Insurance please call 021-50508080.